Construction of Battery-Powered Tugboat will Lead the Way in Innovative Maritime Technology and Create New Jobs in Alabama
Master Boat Builders, Inc. today proudly announced that it will construct the first all-electric tugboat in the United States at its Coden, Ala., yard for Crowley Maritime Corporation. This zero-emissions vessel, the eWolf, will lead the new generation of innovation in sustainable shipbuilding and maritime operations in the United States and across the world.
In addition to making strides in sustainable green maritime technology, the construction of this tugboat will create new well-paid engineering, design and manufacturing jobs for workers across the greater Mobile and Gulf region.
"The eWolf will set a standard in the U.S. maritime industry for sustainability and performance, and its zero-emissions capability and autonomous technology will benefit the environment and the safety of mariners and vessels," said Garrett Rice, president of Master Boat Builders.  "Master Boat Builders and our dedicated employees are proud to work with Crowley to build the first-ever all-electric U.S. tugboat, which will lead a growing movement towards innovation and sustainable maritime operations across the world."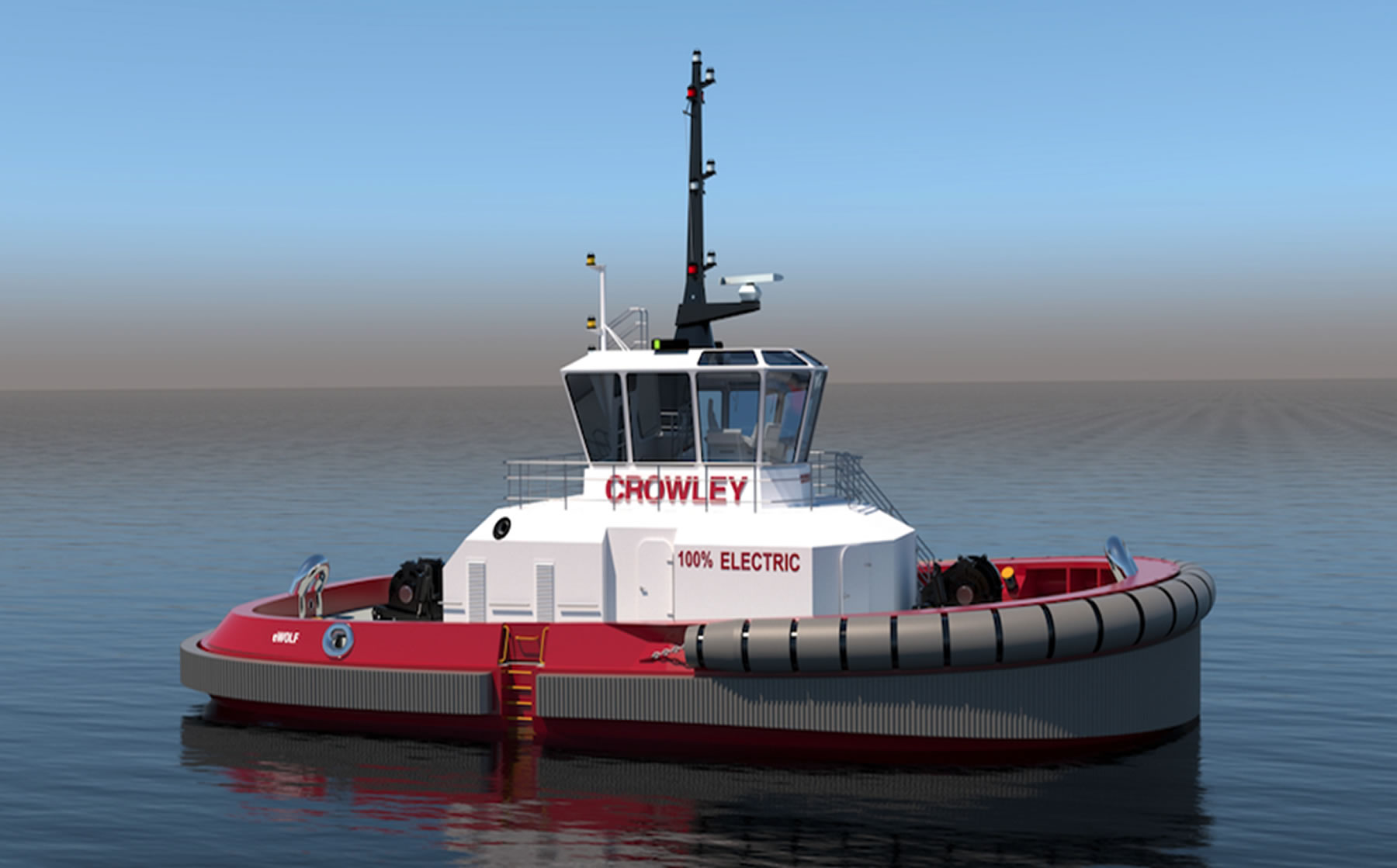 "With the construction of the first all-electric, zero-emissions tugboat in the United States, Master Boat Builders in Coden, AL, will be at the forefront of a movement to improve global maritime operations with sustainable shipbuilding and cutting-edge technology. I couldn't be prouder of the work they are doing to lead the way in innovative maritime technology and create new jobs in Alabama," said Congressman Jerry Carl (AL-01).
The eWolf tugboat will reach 82 feet in length with 70 tons of bollard pull and replaces a standard tugboat that may consume 30,000 gallons of diesel annually. The vessel will enter into operation at the Port of San Diego by mid-2023, where its batteries will be charged at a specialized shoreside charging station. The tugboat will integrate ABB's autonomous technology to enhance navigation performance, safety and efficiency.
Throughout this project, Crowley Engineering Services will provide design and on-site construction management services. More information on the eWolf tugboat from Crowley Maritime Corporation can be found by clicking here.
In 1979, Hurricane Frederic barreled into the Gulf Coast and a small seafood shop in Coden, Alabama was right in its path. The shop, owned by James and Michael Rice, was destroyed. Out of that destruction, the father-son duo endeavored to create a new venture building boats. Within months, Master Boat Builder was founded.
What started as a small venture quickly turned into an internationally recognized work boat business. Over the past 30 years, Master Boat Builders, Inc. has built and delivered approximately 430 vessels to customers all over the world. Our vision is to build quality boats for quality-minded individuals at an economic cost. Our management team is ingrained in all of our daily operations from conceptual design through delivery to ensure your boat is BUILT TO LAST.