INTERNATIONAL LOGISTICS PROVIDERS
ASF Logistics is a Mobile, AL based full service international logistics provider, freight forwarder, NVOCC, and custom's house broker. ASF specializes in providing customers with solutions that provide for the optimum flow of goods, materials, and information. All business conducted as an Ocean Transport Intermediary as defined by the Federal Maritime Commission is conducted only by ASF, Inc. ASF, Inc is licensed with the Federal Maritime Commission as an Ocean Freight Forwarder and Non-Vessel Operating common carrier under Ocean Transport Intermediary License No. 020898NF.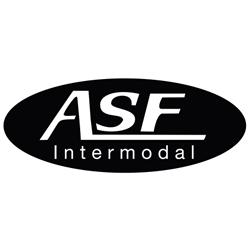 Mobile, AL (ASF Intermodal) September 2, 2014: ASF Intermodal today announced that the company has exceeded 300 trucks on the road, a significant milestone in the intermodal drayage industry. The company has also made a significant investment in its own chassis, which will be used primarily in Houston and Charleston. Of the chassis investment, company president Michael Smith states, "This
ASF Logistics Named to 2012 Best Companies List
ASF Logistics announced that the company, which is headquartered in Mobile, Alabama, has been recognized as one of the 2012 "Best Companies to Work for in Alabama" in the small business category. 
[vc_button2 title="TRACK A SHIPMENT" style="square" color="black" icon_type="icon_left" icon="embrace-plane2″ size="md" link="url:%23|title:Track|"]
[vc_button2 title="RATE REQUEST" style="square" color="black" icon_type="icon_left" icon="embrace-pencil" size="md" link="url:%23|title:Track|"]
[vc_button2 title="CUSTOMER ACCESS" style="square" color="black" icon_type="icon_left" icon="embrace-key" size="md" link="url:%23|title:Track|"]
[vc_button2 title="CAREER OPPORTUNITIES" style="square" color="black" icon_type="icon_left" icon="embrace-briefcase" size="md" link="url:%23|title:Track|"]
Logistics & Supply Chain Solutions
Vendor management
Document management
Information management
Purchase order management
Cargo management and flow optimization
Consolidation
Carrier management
Transport management
Import planning and coordination
Customs house brokerage
Cross-docking and trans-loading
Distribution