Congratulations to Michael Bustamante – August 2014
Michael is very dependable, on time and here every day. Manages drivers well, communicates well with customers and maintains a great relationship with them. Has established himself as a leader in the operations floor.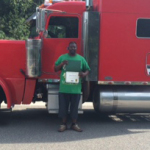 Charleston: Blaine Mitchell
Blaine is one of our newest and he is really pulling his weight! He really wants to work and has helped us out in a couple of binds.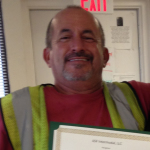 Mobile: Robert Goodwin
Robby is a 2 time COM for Mobile. Helpful, funny, and an all-around pleasure to work with. I wish we had more contractors like Robby.
[vc_button2 title="TRACK A SHIPMENT" style="square" color="black" icon_type="icon_left" icon="embrace-plane2″ size="sm" link="url:http%3A%2F%2Fcustomers.xpresstrax.com%2FDefault.aspx%3Fid%3DyK7TIhWFG7Q%3D|title:Track|target:%20_blank"]
[vc_button2 title="RATE REQUEST" style="square" color="black" icon_type="icon_left" icon="embrace-pencil" size="sm" link="url:http%3A%2F%2Fasfintermodal.webjedclients.com%2Frate-request%2F|title:Track|"]
[vc_button2 title="CUSTOMER ACCESS" style="square" color="black" icon_type="icon_left" icon="embrace-key" size="sm" link="url:%23|title:Track|"]
[vc_button2 title="DRIVER APPLICATION" style="square" color="black" icon_type="icon_left" icon="embrace-briefcase" size="sm" link="url:https%3A%2F%2Fintelliapp2.driverapponline.com%2Fc%2Fasf%3Furi_b%3Dia_asf_1814294023|title:Track|"]